As an estate agent would you like to enjoy increasing Influence, Impact and Income as well as saving time? 
Do you feel the pain of feeling;
Stuck?
Busy but not productive?
Distraction overload?
Frustration of not increasing your market share?
But a huge desire to win more business, increase productivity and profitability whilst leveraging your time to cut out the things that don't matter to focus on the things that really matter for you to thrive?
If so I can help you because I fully understand the property industry having led numerous teams for over 30 years and trained many estate agents.
Because of this fact I decided to qualify to become a trainer, speaker and coach.
Today I provide training courses to help those who want to experience transformation in their business.
The training I deliver has a clear structure. It requires my clients to play 'all out' in being committed to a process in order to maximise potential.
With the advance of technology and the huge opportunities this provides the very forward thinking estate agent – this is a great time to position yourself as the estate agent of influence.
If you are your company would like to benefit from training that will position you to take a giant leap forward – please contact me at training@keepthinkingbig.com
Also to see my recent article in 'The Negotiator' magazine – Click Here
Connect with Tony today and Sign Up for his blogs by Clicking Here.
 Becoming A Person Of Influence.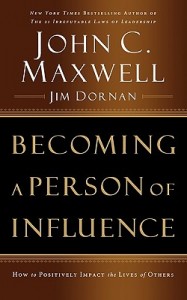 Becoming A Person of Influence as an estate agent will transformyour business.
Learn the 10 keys that every person of influence has which will help to ensure you become the agent of choice.
PRACTICAL AND EASY PRINCIPLES TO APPLY TO WITHIN YOUR ESTATE AGENCY.
Managers will see their employees respond with greater enthusiasm.
Sales team will grow in their effectiveness
Salespeople will have the tools to break new targets
To Book this course email training@keepthinkingbig.com
 Everyone Communicates, Few Connect.
AS AN ESTATE AGENT CONNECTING INCREASES YOUR INFLUENCE IN EVERY SITUATION.
In this course I share 5 principles and 5 practices of connecting which will position you for greater achievement. All agents communicate their services but not all agents win the business they hope to secure.
Becoming a great connector will increase your chances for securing more business.
   Not only is this course great for anyone in sales, it is brilliant for anyone in a position of leading a team. Connecting within a team is paramount to ensure success.
If you would like to become an agent that not only communicates but connects with potential clients to secure a bigger market share – this course is for you. 
To register for this course, please email  training@keepthinkingbig.com
Good Leaders Ask Great Questions.
What are the great questions an estate agent can ask which will unlock doors of opportunity?
 This outstanding course delves into the process of becoming a successful leader by examining how questions can be used to advantage.
What are the questions leaders should ask themselves? What questions should they ask members of their team?
   What are the questions to ask potential clients to secure a greater market share?
You will learn the art of the power of questions and how this can greatly enhance your success as an estate agent.
Not only will this course improve your sales skills it will also greatly enhance your management skills.

– Sales Teams will learn questions that will unlock doors of opportunity for them.
– Teams will learn the most effective daily habit for increasing success.
– Managers and Directors will learn the powerful questions which will lead them and their teams to greater success
To register your interest for this course – Good Leaders Ask Great Questions, please email  training@keepthinkingbig.com
Asking good questions is a learnable skill which will win you influence, impact, success and income.
To read my  latest article in 'The Negotiator' magazine – Click Here