Good Leaders Ask Great Questions
The course delves into the process of becoming a successful leader by examining how questions can be used to advantage. What are the questions leaders should ask themselves? What questions should they ask members of their team? You will learn how to respond to the toughest problems leaders can sometimes face. The course helps to answer these questions:
How can I discover my unique purpose as a leader?
What is the most effective daily habit that any leader should develop?
How do you motivate an unmotivated person?
How would you work with a difficult leader who has no vision?
This course is a thorough, insightful tool to those who feel they have plateaued on their journey to develop their ultimate potential. Every leader has room to grow, and the advice given on this course will help you to assess your current position, and structure an effective plan to achieve their goals. Book Tony Here.
Becoming A Person Of Influence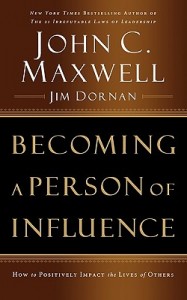 "PRACTICAL AND EASY PRINCIPLES TO APPLY TO EVERYDAY LIFE:"
Managers will see their employees respond with new enthusiasm
Coaches will see players blossom
Salespeople will break records
Book Tony for a training course or mastermind group on Becoming A Person Of Influence
Everyone Communicates, Few Connect
"CONNECTING INCREASES YOUR INFLUENCE IN EVERY SITUATION"
 If you can connect with others- one-on-one, in groups, and with an audience – your sense of community improves, your ability to create team work increases, and your influence skyrockets.
People who connect with others have better relationships, experience less conflict, and get more things done than those who cannot connect. Leaders who have learned the art of connection are able to communicate their ideas persuasively, establishing buy-in and attracting followers.
Book Tony for a training course or mastermind group on Everyone Communicates Few Connect
Leadership Gold
"FEW PEOPLE ARE SUCCESSFUL UNLESS A LOT OF PEOPLE WANT THEM TO BE"
 We venerate great leaders, and we have the tendency to assume their accomplishments came about regardless of the assistance they received from others. The truth, however, is that no leader would be great without the support and help of teammates. As a leader, you will never get ahead until your people are behind you.
Book Tony for a training course or mastermind group on Leadership Gold
The 15 Invaluable Laws Of Growth
"ARE THERE TRIED AND TRUE PRINCIPLES THAT ARE ALWAYS CERTAIN TO HELP A PERSON GROW?" 
John Maxwell says the answer is "Yes". He has been passionate about personal development for over forty years, and for the first time, he teaches everything he has learned about what it takes to reach you potential.
In the way that only he can communicate, John teaches…
The Law of Intentionality: Growth Doesn't Just Happen
The Law of Awareness: You Must Know Yourself To Grow
Book Tony for a training course or mastermind group on The 15 Invaluable Laws Of Growth
Put Your Dream To The Test
"YOUR DREAM HAS POWER IT CAN INSPIRE YOU IT CAN EMPOWER YOU BUT WILL IT REWARD YOU?"
A DREAM IS… an inspiring picture of the future that energizes your mind, will and emotions; empowering you to do everything you can to achieve it. A genuine dream is a picture and blueprint of a person's PURPOSEand POTENTIAL.
Book Tony for a training course or mastermind group on Put Your Dream To The Test
How To Be A Real Success
"DEVELOP THE ABILITY TO WORK WITH PEOPLE"
People are inspired by and desire to be like great leaders yet become overwhelmed by the perceived knowledge needed to learn the skill of leadership.
TO BECOME A REAL SUCCESS… it is imperative to RELATE to others better as you understand relational rules; EQUIP others with the proper skill sets; improve your ATTITUDE through daily practices; and LEAD others successfully to where you have gone and beyond.
Book Tony for a training course or mastermind group on How To Be A REAL Success